Simple Natural Skincare
Introducing Kim's Remedy, the ultimate revolution in skincare! Step into a world where ancient wisdom meets modern science, where naturally grown and meticulously processed oils and butters reign supreme. Experience the transformative power of these precious gifts from nature as they lovingly feed and nourish your skin. Get ready to embark on a journey of healing, improvement, and unparalleled radiance!

Our skincare approach is grounded in the profound benefits of these carefully selected oils and butters. Not only do they possess remarkable moisturizing properties, but they also work tirelessly to repair and fortify your skin's moisture barrier. Say goodbye to dryness, flakiness, and discomfort as your skin becomes a radiant oasis of hydration.

But that's not all - these miraculous oils boast incredible regenerative qualities. They delve deep into your skin, stimulating the regeneration of skin cells and promoting the production of collagen and elasticity. Watch in awe as your skin's surface transforms, revealing a smoother, more youthful complexion. Say farewell to those pesky pores, as they shrink in size, leaving you with a flawless canvas to showcase your natural beauty.

It's time to unlock the secret to healthy skin, the way nature intended. Embrace the art of self-care and nourish your skin with the wondrous gifts that Mother Nature has bestowed upon us. Indulge in the kind and gentle touch of Kim's Remedy, and witness a truly remarkable transformation.

Discover healthy, vibrant skin that radiates with natural beauty. Embrace the power of nature and let your skin thrive with the nourishment it deserves. Kim's Remedy invites you to embark on a skincare journey like no other. It's time to care for your skin with kindness and unlock the wonders that nature has to offer. Are you ready to experience the extraordinary?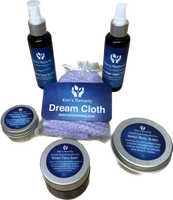 HEALTHY BEAUTIFUL SKIN AND HAIR COLLECTION
Better Face Balm

beautiful healthy skin naturally
Simple Natural Care for Skin and Hair

discover the ancient wisdom nature has to offer
Dream Cloth

Save your skin and the environment
Better Body Butter

improve the look of stretch marks and cellulite
Better Hair Oil

beautiful healthy hair and beards
Baobab Trees

known as the tree of life
Better Face Balm
beautiful healthy skin naturally
Simple Natural Care for Skin and Hair
discover the ancient wisdom nature has to offer
Dream Cloth
Save your skin and the environment
Better Body Butter
improve the look of stretch marks and cellulite
Better Hair Oil
beautiful healthy hair and beards
Baobab Trees
known as the tree of life